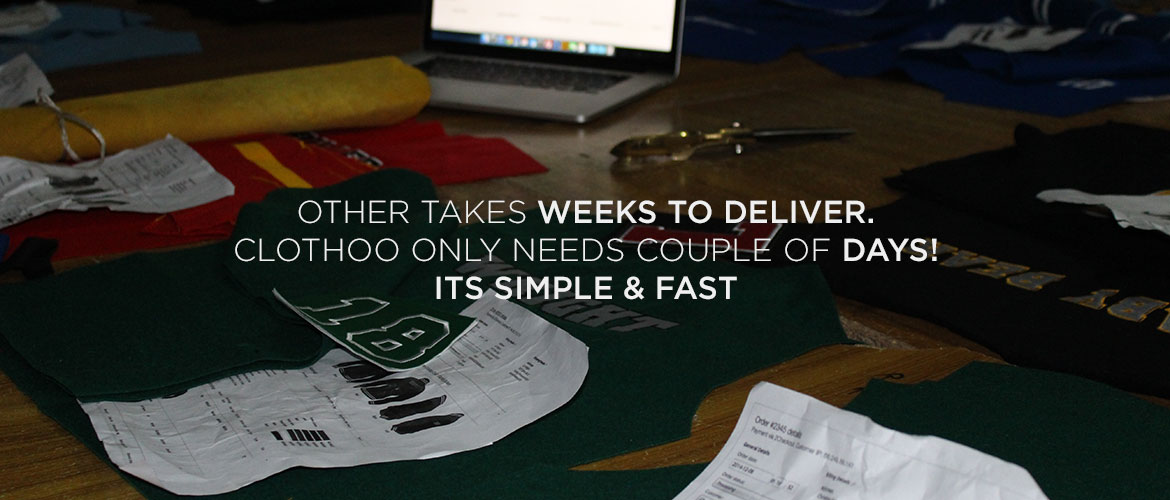 You might have read our customers reviews about our service if not please go ahead and read. Facebook Reviews. Most of customer says we are fast and we love being fast because we want our jacket to sit on your back ASAP. We use high quality materials and deal with complex embroideries. If something is out of stock it takes time get the right materials from vendors. We love our customers and we always use high quality leather / wool / and patches. If your jacket has huge embroideries / or something unique, we will have to digitalize it and then it will be embroidered on your jacket.
REGULAR JACKETS
We have dedicated team that produce high quality jackets for you. That's why we claim we are fastest in the industry. We ship a regular (Regular Knit – Regular Colors – No Embroidery A plain jacket.) jacket in 4-5 working days and it takes 3-4 to deliver at your door step via DHL express deliver. However we need to make sure that materials are high quality and our jacket stays for years with you, sometimes if materials are not in stock we have a wait for the right materials to come in so we could deliver jacket. We always keep our stock updated but again due to large numbers of orders sometimes it happens.
CUSTOM JACKETS
We produce a custom varsity jacket in 12-15 working days and delivery via DHL express delivery that takes 3-4 working days. Still world's fastest service in custom jackets. We have no idea what you are going to order so when we receive your order our dedicated staff starts work on your custom jacket immediately. We have to produce custom color knit, embroideries and stitch the jacket and we make sure the end result. To make sure that we make 100% flawless piece sometimes we ask further question and confirm with customers. It also takes time to get the reply which causes delay in production. Be responsive when you work with us. We have good customer service 🙂
Have you heard about Tailor Made Experience? Ye we do have custom sizing option in our design tool. If you don't find your perfect size varsity jacket. You can provide your chest, sleeves length, back length and bottom size and provide us via our custom jacket design tool. We will take care of rest.
If you have any question please let us know – Contact us